The Most

Cost-Effective

Way

to Create Great Videos
The Most

Cost-Effective


Way to Create Great Videos
See an example video with your branding in seconds
using our AI-assisted set-up.
Business Plan - Yearly
$159/month (billed annually)
Description Here
Are you and event organizers, event marketer other event-related professional?  If so, Expo Expo is the conference for you. AnswerStage will be exhibiting this year as part of the "Tech2Grow Collective" hosted by Dahlia+.   Exhibitions and events industry professionals attend Expo Expo to learn about the latest industry trends and technology, as well as network […]
Streamline Video Collection and Production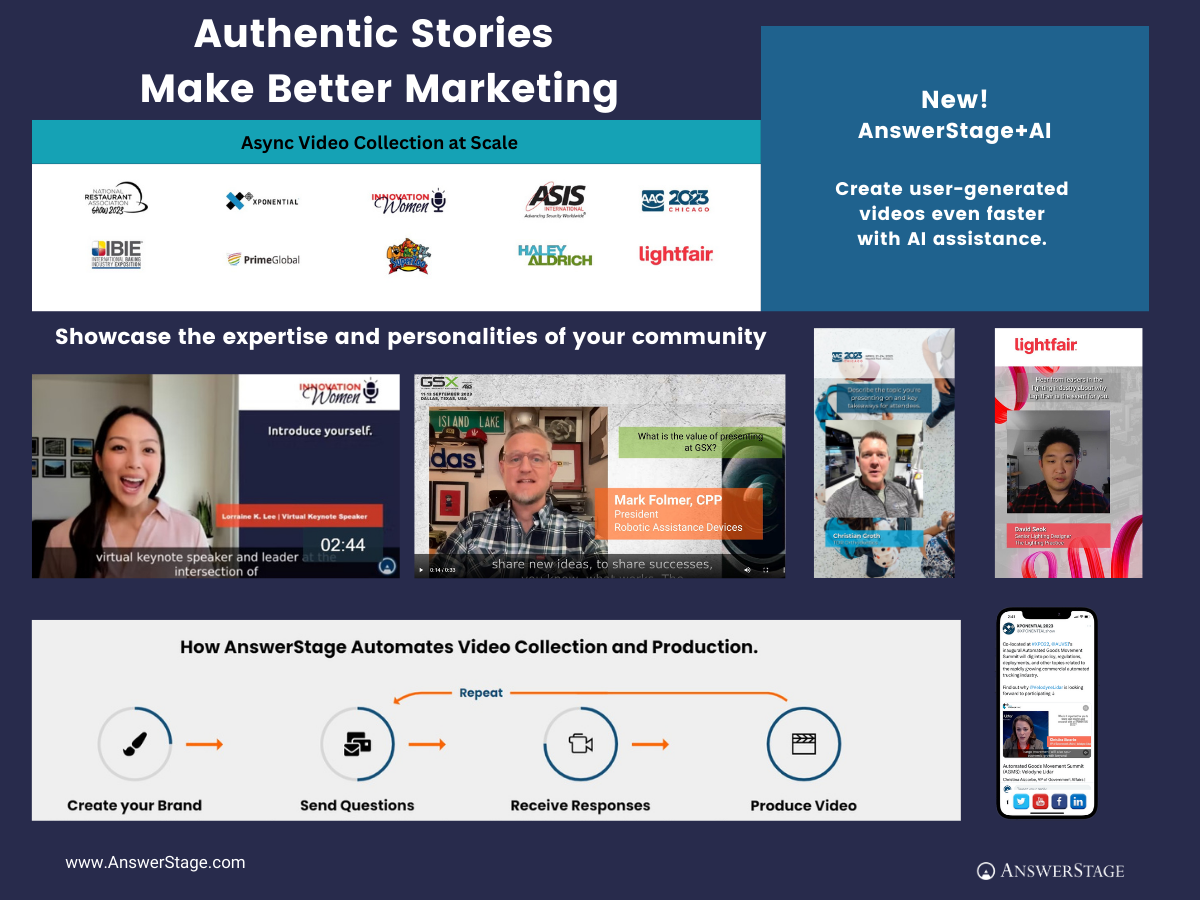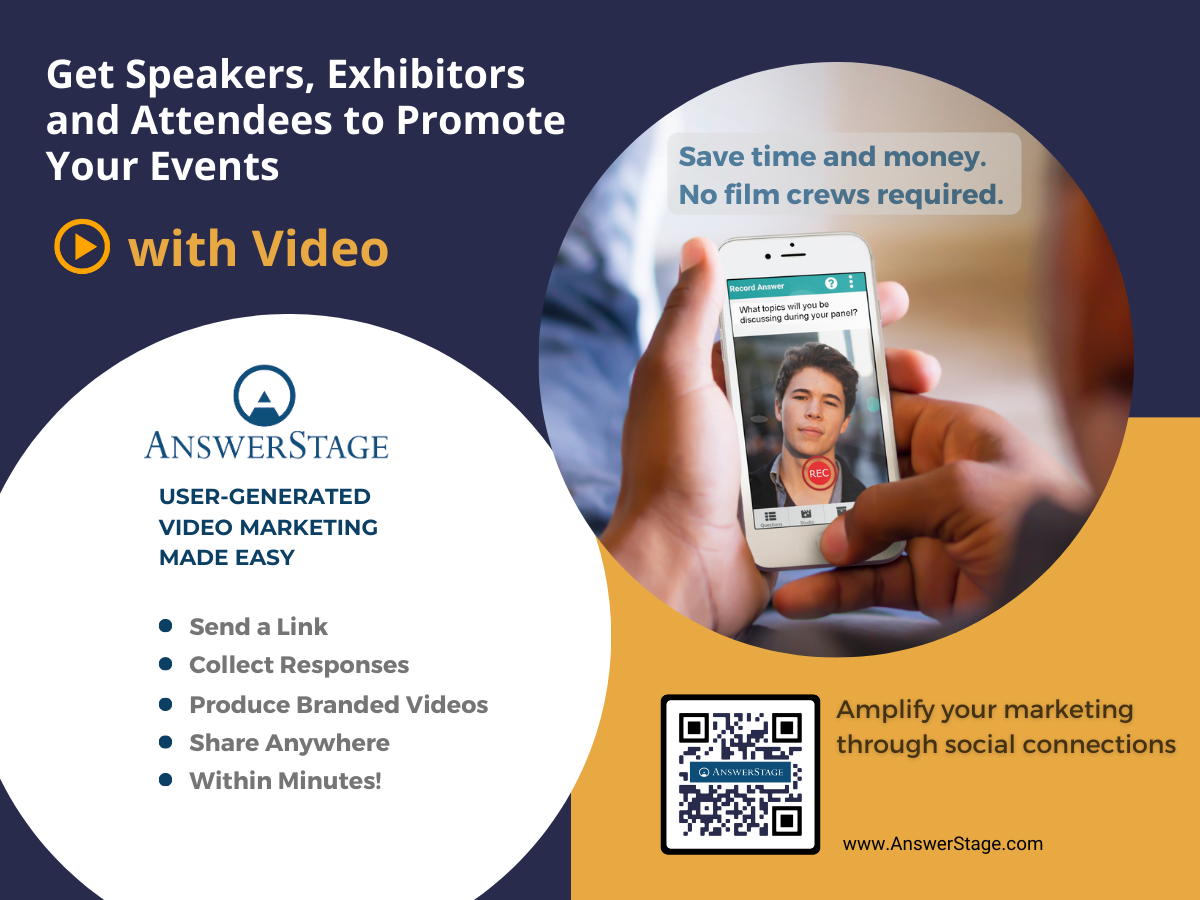 Step 1:

Create your Brand
Use the AnswerStage web app to manage the branding for your Event or Organization.
Upload your logo.  Pick colors, fonts, backgrounds, intros, outtros, and styling elements.
Your branding is automatically applied to all of your videos, so you only need to set the branding once (although you can update it whenever appropriate).
Use the AnswerStage web app to create links to send to Respondents (i.e Speakers, Attendees, Exhibitors, Members, Customers, etc.).
Create a Question.  If you need help authoring a Question, AnswerStage uses AI + to give you suggestions for any given topic.
Create a Link +.  You can set the parameters for the recording, including whether the response can be "audio-only" (for Respondents who are camera-shy).
Share the link with your Respondents, using email, text, or any other digital communications system.
Step 3:

Receive Responses
Your Contributors click on the Link + they received from you.  
The Link launches a Landing Page + which displays one or more Questions.
They then pick a Question to answer and go to the Recording page.  This works on any device; phone, tablet, or laptop.
They record a Response, re-recording if necessary.
When they are happy with the Response, it is automatically uploaded and available for you to use in producing Branded Videos.
Select one or more response videos.
Pick a template, an orientation +, and a few other options.
Your slick, branded video is available within minutes.