Are you and event organizers, event marketer other event-related professional?  If so, Expo Expo is the conference for you. AnswerStage will be exhibiting this year as part of the "Tech2Grow Collective" hosted by Dahlia+.  
Exhibitions and events industry professionals attend Expo Expo to learn about the latest industry trends and technology, as well as network with professional peers.
Companies representing from all facets of the ecosystem and organizers spanning all marketplace verticals, the connections you make at Expo! Expo! the perfect place to showcase AnswerStage's unique value to event organizers:  leveraging the personalities and expertise of attendees in co-created videos.  
Dahlia El Gazzar interviewed AnswerStage Co-Founder, Rusty Williams, about this year's show.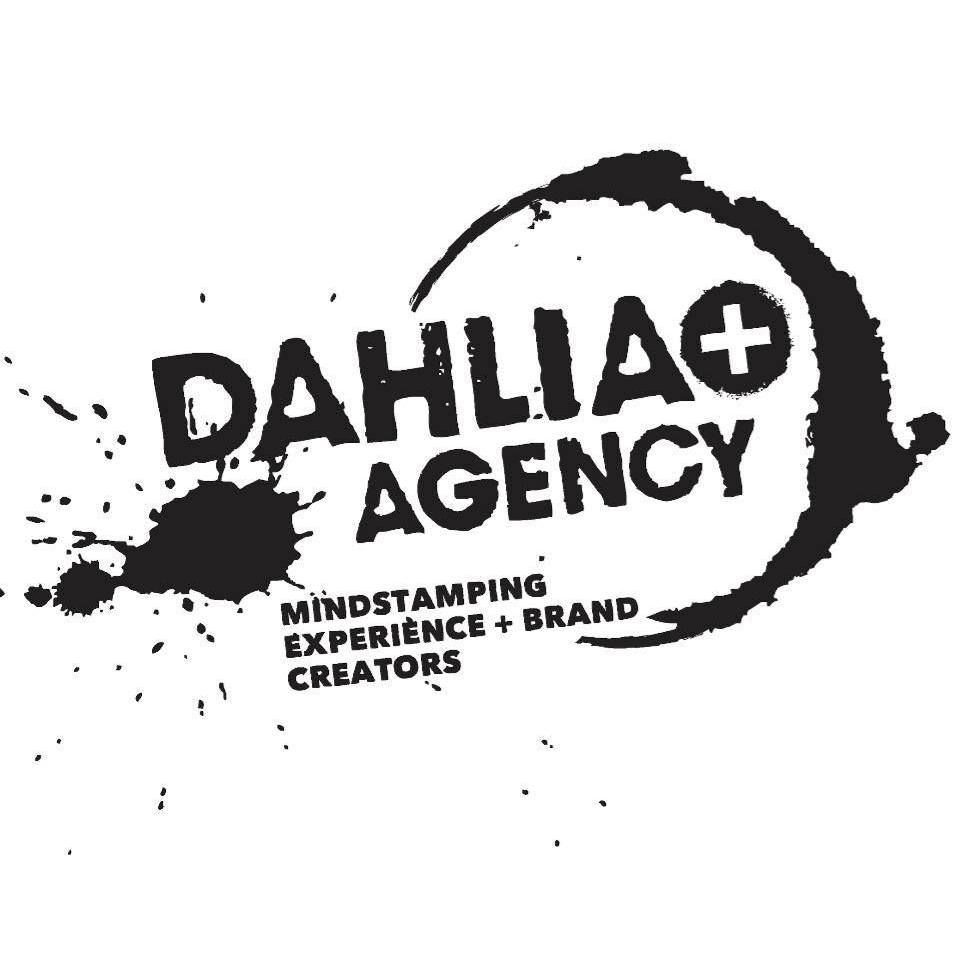 Dahlia El Gazzar's Interviews Rusty Williams, Co-Founder of AnswerStage
Here's the full transcript of the ten minute Q&A between Dahlia El Gazzar and Rusty Williams of AnswerStage:
00:00:05 – 00:00:24
Dahlia: So I'm here with Rusty Williams and Answer Stage. And I'm so excited, Rusty, because you are a part of the Tech to Grow Collective at IAE's Expo Expo in Dallas, December 5th to 7th. And this is your first time.
00:00:24 – 00:00:27
Rusty: Indeed. Indeed. Yeah, and we're really excited to be there with you.
00:00:28 – 00:00:34
Dahlia: So what made you want to be part of this amazing event, industry event?
00:00:35 – 00:01:04
Rusty: Well, it's the place to be for conference and event organizers. And AnswerStage has really emerged as a great platform for amplifying and showcasing a largely untapped resource. And that is the people who come to your events. Their voices, their faces, their enthusiasm, their products, their services, their knowledge, really can be a compelling part of the overall marketing for an event. And that's how people are using AnswerStage, creating videos of those people.
00:01:05 – 00:01:45
Dahlia: So right now, event organizers are not struggling, but they are truly trying to find ways of, like you said, amplification of stakeholders, voices, the stories that are involved, especially post-corona coaster, like how to have the audiences, the different types of event participants, be part of the content created and curated during a show, but also part of the marketing. They lean on them hard. So talk to me about different case scenarios for different event participants that AnswerStage can come to their rescue.
00:01:46 – 00:02:25
Rusty: First off, we've sort of simplified that process so that the process of collecting that feedback or those kind of perspectives, you just send a link and people can respond with their phone or computer very quickly by recording their responses. But the topics also can be very broad in nature. Exhibitors can talk about announcements they have coming up, what they'll be showing at their booth. Speakers can talk about what topics they'll be covering at their different, at their presentations. Attendees can simply say why I'm looking forward to and who I'm looking forward to meeting and also add commentary about trends.
00:02:25 – 00:02:45
Rusty: And then a more tactical perspective, the event organizers can learn from those people what it is that they like, what it is they don't like. And so it can be not just for an outward facing, but also a way of gathering feedback and information about the community that is that becomes the event.
00:02:45 – 00:03:27
Dahlia: It's great that you said that because there's a couple of things that like come to mind here. 1 is there are certain stakeholders and event participants. I for 1 have a lot of sympathy for exhibitor personnel, especially those that are first timers to a show and wanting to hear from them as well as the first time attendees but also the unsung heroes well they should be more than unsung heroes are the internal teams so do you see answer stage you know being a platform where like you said it's a collection of feedback, but a collection of insights, for example, for them?
00:03:27 – 00:04:05
Rusty: For sure, for sure. So those exhibitors, you said they spent a lot of money and a lot of time to go to these events. And and so learning from them what they like or didn't like about the show, how effective it was is great for the internal team and the show organizer. And also, we found a lot of applications where the exhibitors use it to literally just say, this is what we'll be exhibiting, this is what we'll be announcing, and using it to drive traffic to their booth. And that is, in the end, that's what a show organizer wants, is for that exhibitor to be happy and that exhibitor to feel like they've been able to speak to the audience that they want to meet at the shows.
00:04:06 – 00:04:22
Dahlia: So 2 things, the event organizers that I know, their hair is on fire, they have no time, and they have no brain with. Tell me that this is a low lift for them when it comes to setting up answer stage or else we're done.
00:04:22 – 00:04:41
Rusty: Yeah, no, it's true. It is a low lift. Literally, you enter a question or prompt, you send that by email, and then people can record the responses themselves. Those responses get automatically produced into branded videos that can be shared. All of that happens with an automated process.
00:04:41 – 00:04:45
Rusty: So the level of lifting or level of effort is very low.
00:04:45 – 00:04:52
Dahlia: Okay, and then the second, the event organizers that I know, they love to make money. Can you make money with Answer Stage?
00:04:53 – 00:05:13
Rusty: Yes, in that you are driving traffic to your show, you're building a community that is cohesive and you also can, if you want, make it an add-on to services that you provide to exhibitors and others as something that is an increases the exhibiting revenue that you would get from your show.
00:05:13 – 00:05:34
Dahlia: Well, I'm also thinking that some of the prompts that you're talking about and some of the insights that you're collecting with answer stage potentially can be sponsored or the insights that are collected can be collected in some shape or form of like a white paper or report then can be, you know, given to a sponsor and there's revenue opportunities there.
00:05:35 – 00:05:54
Rusty: For sure. So there's the direct marketing benefit, the direct awareness and the effect that comes from that. It's also, as you just pointed out, a fantastic content generation platform. And that content can become part of what you sponsor, that you have sponsors sponsor and generate revenue that way.
00:05:54 – 00:06:38
Dahlia: And, you know, right, right here, right now, what we are in the business of, And I'm going to quote 1 of my dear friends, David Adler, is the goosebumps business. We are in the goosebumps business, but we're more so about, you know, having people heard and having people have that sentiment of that they belong. Right. Of that they belong, right? And so the more you give them channels like Answer Stage for them to feel that they have a safe spot or they have a spot where they are on stage, they are part of the content, part of the production, if you will, and part of the feedback gives them that sense of even an event brand loyalty, in my opinion.
00:06:39 – 00:07:04
Rusty: Yeah, that's exactly right. So that's sort of where we started, that giving them a place that they are featured and their voice is heard, and not just their voice, their face. And, you know, to be honest, that's sort of behind our name, Answer Stage. We are helping people step up onto a stage to be seen and heard and part of the overall community of voices and faces that go into producing events.
00:07:05 – 00:07:23
Dahlia: Fantastic. So, part 2, let's step into Answer Stage. If you can show us just a big teaser, because if anybody wants to come and see the whole, whole offer, they will need to come and see you at Expo Expo.
00:07:24 – 00:07:57
Rusty: Okay. We would, we will be there and we'll be showing answer stage, in it's full, full breadth and glory. And that includes things like the ability to brand videos once, once you set up your branding. In this case, this is branded for a previous show that we attended. It's really a simple point and click where you actually add your logo, you add colors, you add fonts, and you end up with a look and feel for your videos.
00:07:57 – 00:08:30
Rusty: You do that once, then you kind of move your brain into, well, what kind of questions, what kind of stories do I want to collect and be able to tell about our event? And there are things that you can enter and then share those questions directly with anybody who is attending the show. So I just I just showed you a question. This is the way that the link looks again. This is branded for a show we did a while back.
00:08:30 – 00:09:11
Rusty: So it's just part of the demo. We'll change this when we're there. But this is the kind of thing that you can send to a few or hundreds of people and collect that kind of feedback and that kind of content directly. And then finally, when those responses come in, you get those videos directly and you can review them, make sure that they're what you want to present or you keep them in internal distribution. So each response is brought to you automatically, and you have the option to include those or produce those into branded videos using RStudio.
00:09:12 – 00:09:49
Rusty: Again, this is all pretty quick. The process of a response coming in happens immediately. The process of creating a video is as simple as pulling in that response into the studio, saying produce. And when you've done that production, it turns into this kind of video that has branding, animations, and the video itself. So it's a very quick process and something that, again, can be used for exhibitors, speakers, attendees, feedback, and all sorts of other content.
00:09:50 – 00:10:00
Rusty: It is almost what we're doing right now. It's just a conversation made simple and turned into video content that can be used in many, many ways.
00:10:00 – 00:10:11
Dahlia: Fantastic. So, this is fantastic. I love that you shared this with us. And Rusty, I can't wait to see you in Dallas. And this is perfect.
00:10:12 – 00:10:13
Dahlia: Thank you.
00:10:13 – 00:10:20
Rusty: Great, Widalia. We're really excited to be there, be there with you, and to be part of Xbox. It'll be a lot of fun.