We're thrilled that AnswerStage was selected as one of three finalists at the Event Tech Live
Launchpad competition
in Las Vegas.
Launchpad: Recognizing Innovative Companies
The Launchpad competition recognizes the most promising and innovative companies providing technology that helps produce, promote, host or manage events.   As one of the finalists, AnswerStage demonstrated its ability to provide innovative solutions that can transform the event industry.

AnswerStage – Invited on Stage
AnswerStage is a breakthrough video collection and production platform designed to help event organizers maximize attendance and ROI by leveraging their most valuable marketing assets:  the people who attend their events. Event marketers can easily feature the voices – and faces – of their community in video marketing, and save time and money creating authentic user-generated videos. For example, speakers can record a quick preview of the topics they'll be discussing during their sessions.  Exhibitors can record an overview of their products or services. And during an event, it's easy to use AnswerStage to collect video testimonials from attendees and partners.
AnswerStage Co-Founder, Rusty Williams, was invited to present on the main stage at Event Tech Live.  The judges included professionals with deep experience producing events and managing fast-growing event tech companies.
When asked by the judges about AnswerStage's key competitive advantage, Rusty Williams pointed to the investment AnswerStage has made in automation.  The key steps in the process: Collection, review, production and sharing are all automated by the AnswerStage platform.  Through this automation, AnswerStage drives down costs and scales up the volume of authentic video marketing. Clients can create hundreds of videos for what it historically cost to produce one video with an on-location film crew.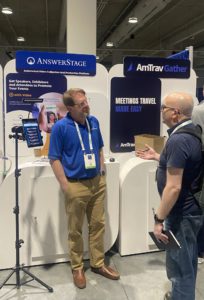 AI is Top-of-Mind
The judges also asked about plans for incorporating AI.  In the case of AnswerStage, the future is now because AI is already built into the platform as AI-generated talking points, question suggestions and other elements that assist people submitting videos. The result is faster, more authentic marketing at a fraction of the cost. But Rusty emphasized that AnswerStage leverages AI-assistance, not AI-creation. The goal for AnswerStage is always to feature the real-human stories, commentary, expertise and experiences that can't be replicated by anything artificial. Rusty said "with the growing adoption of AI, authentic video content will be even more distinctive and differentiating."
Among Great Company 
We are proud to be selected along with two other outstanding companies, SessionBoard and CAPTAG.

SessionBoard is a next generation speaker & content management platform that simplifies the complex workflows and disjointed communications that exist around speaker and content management. From call for papers, abstract evaluation, awards, applications, agenda building, speaker onboarding & communication, and robust content management, SessionBoard helps event organizers work smarter, move faster, and improve their ROI.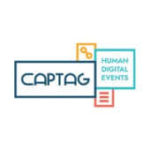 CAPTAG developed a connected badge that provides ultra-fast check-in, automatic conference access, advanced networking, live voting tied in with event management software.  CAPTAG emerged as the winner of the competition after the judges heard 5 minute pitches from each of the three finalists.
We enjoyed meeting the teams from SessionBoard and CAPTAG and all of the innovative companies in the Launchpad area of the conference.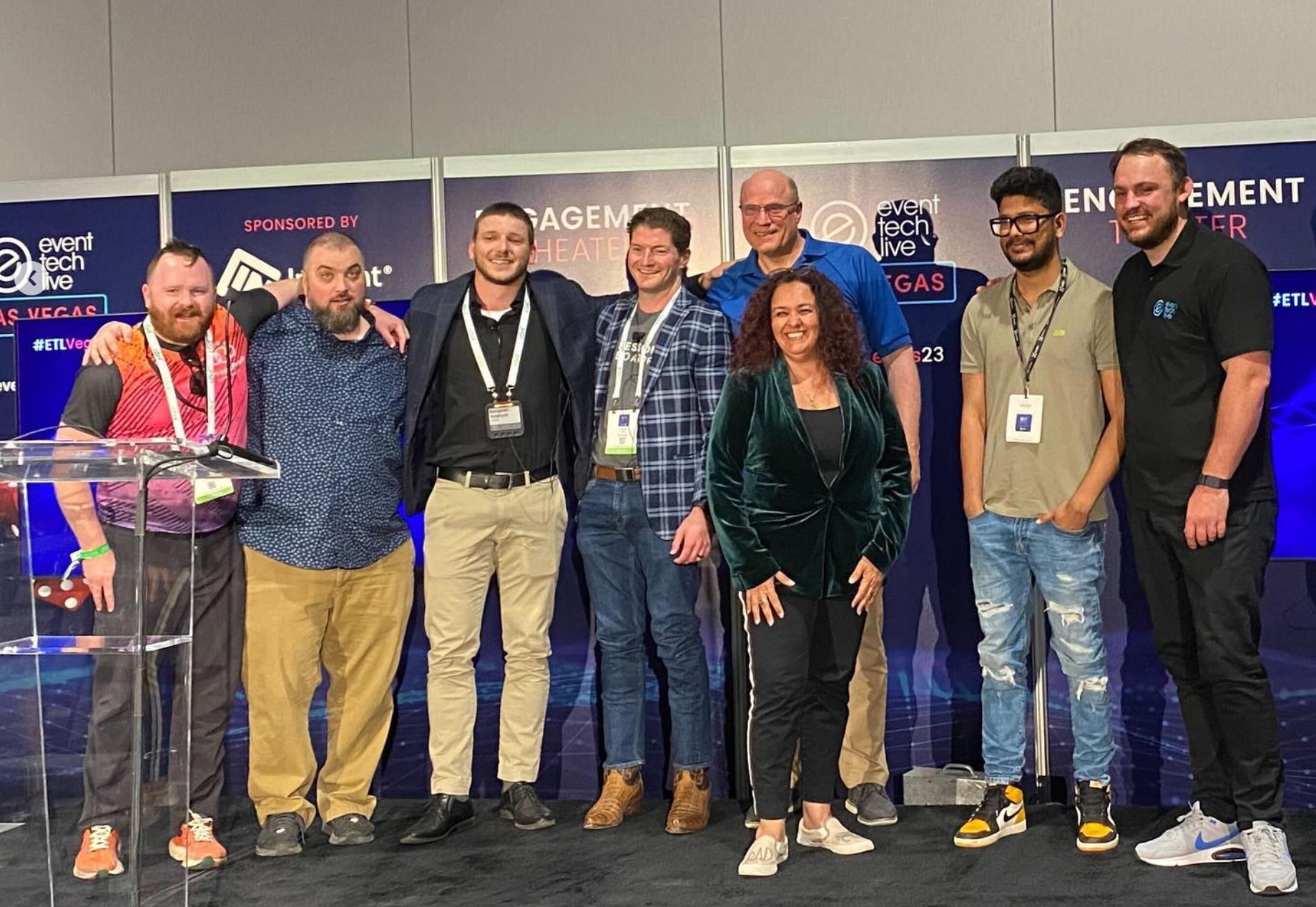 To learn more about Event Tech Live, visit https://eventtechlive.com. To learn more about AnswerStage and our user-generated video platform that's used for cost-effective conference marketing, testimonial videos and authentic stories for member retention, visit https://answerstage.com.
Watch the pitches and other scenes from Event Tech Live in Las Vegas
#ETLVegas23